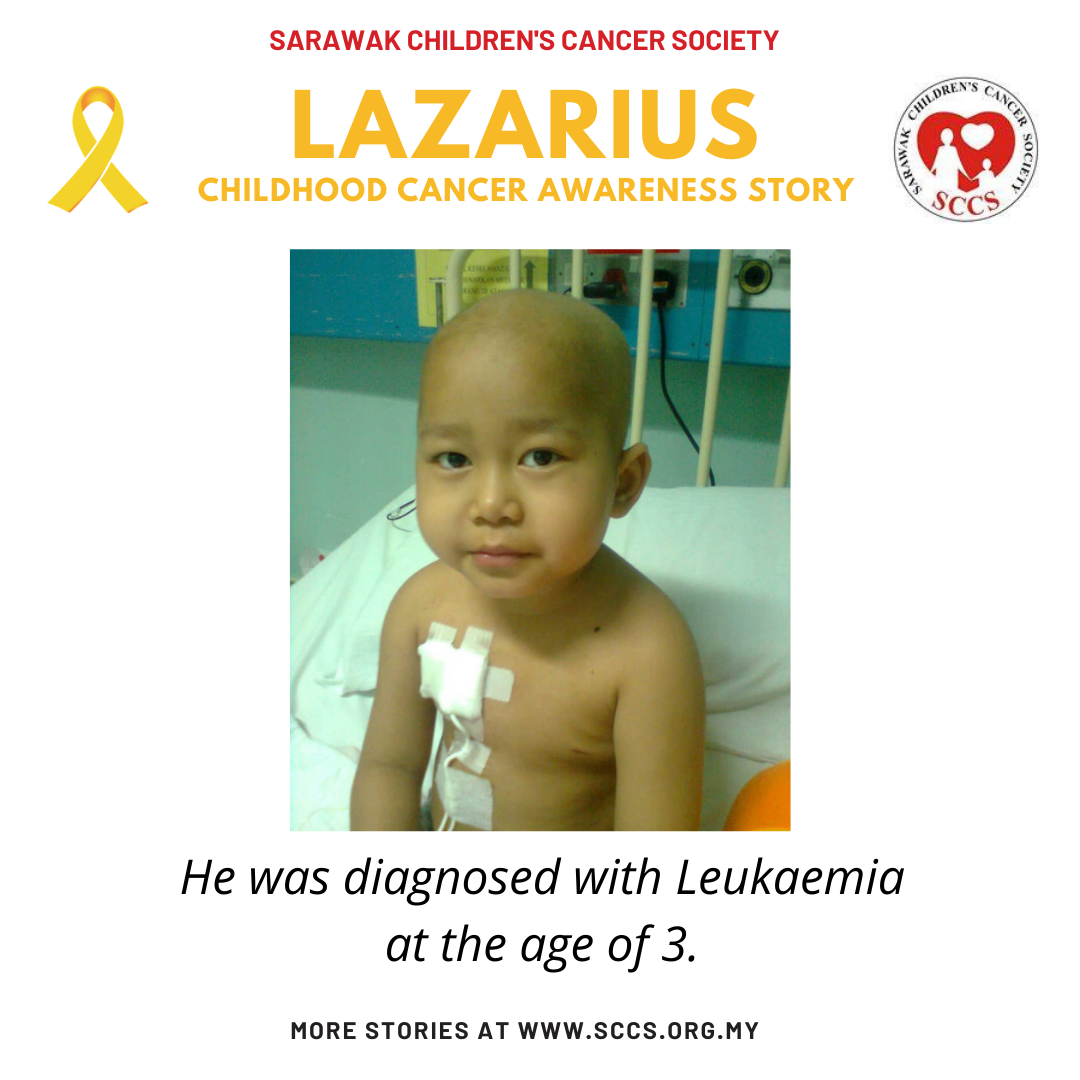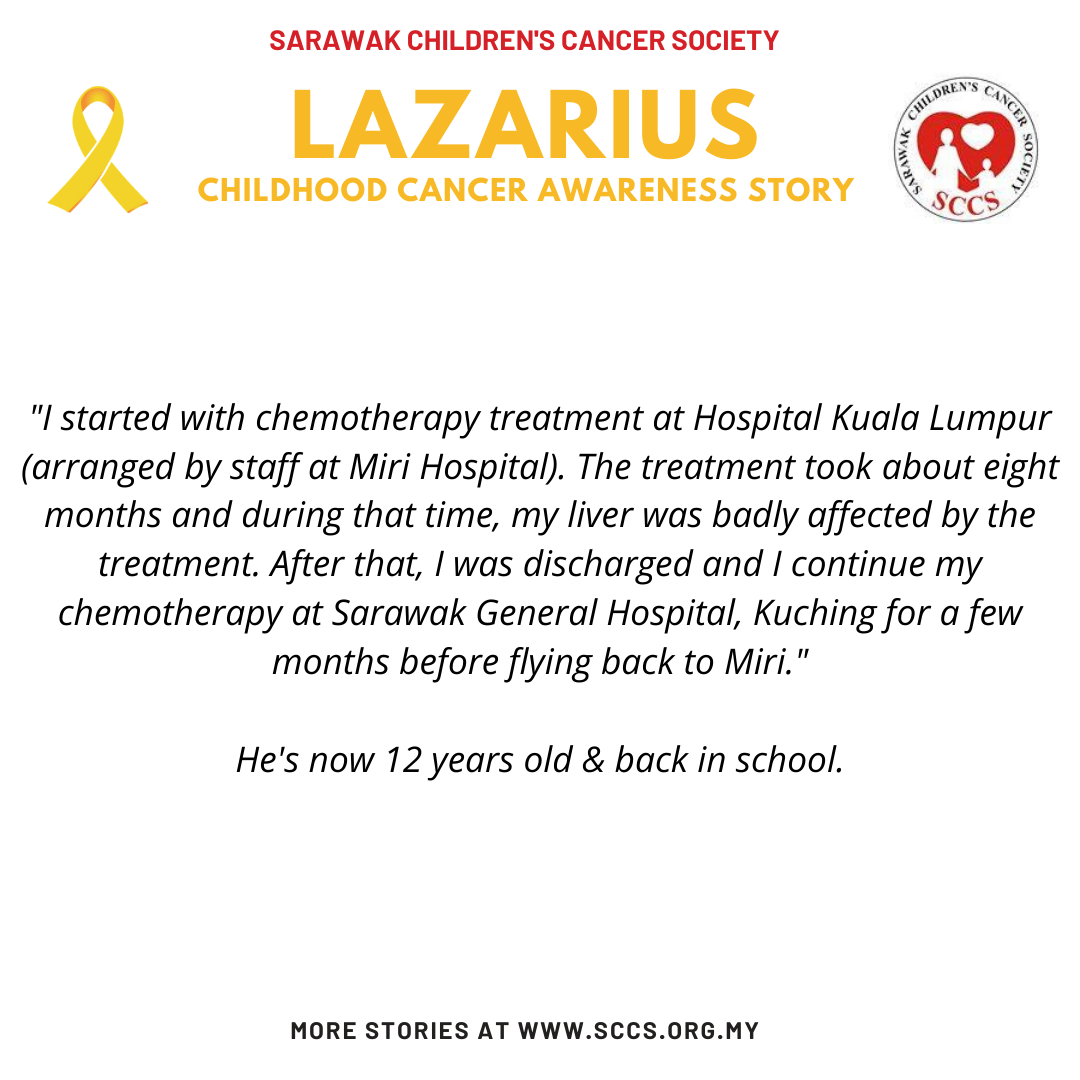 We need your help and everyone's help to support them. We need to show them that we all have their back and is doing our part in their journey of fighting childhood cancer.
You can help by either contributing financially to our cause, or to take part in our efforts to support them. Of course, it would be best if you can do both!
24 September 2020 ·
Lazarius Roselind was diagnosed with ACUTE Lymphoblastic Leukaemia (ALL) at the age of 3 (now 12 years old in 2020). Here's his sharing compiled by Cikgu Audrey, Northern Region Coordinator in Miri.
"Continuous high fever that wouldn't go away, frequent toilet visits and bruises appeared all over my body was what I had before the nightmare started when I was 3 years old. At first, the doctor at clinic said I had normal fever but when my condition got worse, my mother brought me for the 2nd time to check in a different hospital. At that moment, my mother had no words to say when the doctor said I might have cancer. There was no medical history of anyone in our family that had cancer before. And we were clueless and unsure on how to face the reality.
I started with chemotherapy treatment at Hospital Kuala Lumpur (arranged by staff at Miri Hospital). The treatment took about eight months and during that time, my liver was badly affected by the treatment. After that, I was discharged and I continue my chemotherapy at Sarawak General Hospital, Kuching for a few months before flying back to Miri. Such a happy moment when the doctor said that I can go to school; I was 6 by that time.
If I can recall the challenges during that period of time, one of them was it wasn't easy to looked for kindergarten that would accept me as I left far behind from my friends that already learned from the aged of 4 or 5 years old. Also, my mother is a single mother and we cannot go through all that without the support from Sarawak Children's Cancer Society, the medical team (Kuala Lumpur Hospital, Kuching Hospital & Miri Hospital), church volunteers & of course my beloved family."