First Day of Go Bald 10.0 Weekend Booth
BALD IS BRAVE…
BALD IS BEAUTIFUL!
Right from the very first day SCCS started the Go Bald booth at CityONE Megamall, this dynamic brotherly duo have touched the hearts of our volunteers. They have been joining our causes every year since 2016, to help kids fight cancer and support SCCS! The reason behind?…. *sniff*
Stay tuned to our upcoming posts to find out why they're so awesome!
Or be as awesome as this dynamic brotherly duo NOW!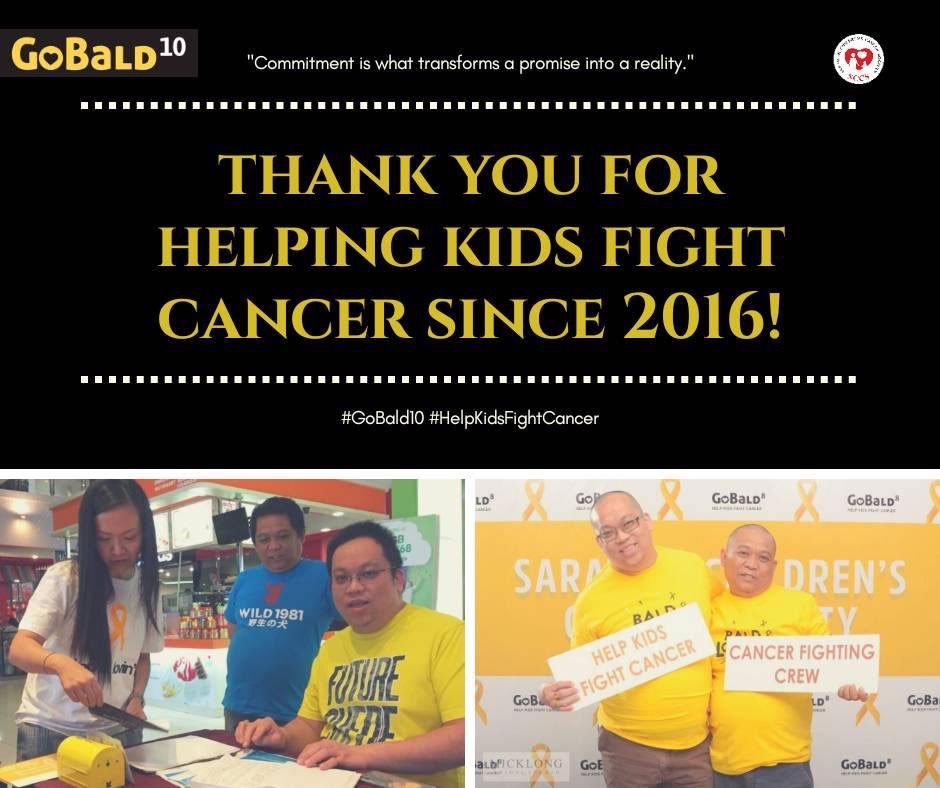 27-28 January 2018 – Go Bald 10.0 Weekend Booth
Come visit us at CityONE Megamall, Kuching!
We'll be here:
27 January 2018 (Saturday) – 10am-7pm
28 January 2018 (Sunday) – 10am-7pm
To find out what Go Bald is all about, head over to About Go Bald or click HERE to know more.
July 2017 – Go Bald 9.0
Watch the video below and check the latest schedule of the next Go Bald event HERE.
February 2017 – Colour Rush
Yet another colourful one! If you've missed it, be sure to watch out for the next rush HERE.
UPCOMING EVENT!
Go Bald 2019
Contact us to find out how you can be a part of this meaningful event.
Kuching Office
Lot 5493, Lorong 15,
Taman Desa Wira, Jalan Batu Kawa,
93250 Kuching, Sarawak
Tel: +6082-686276 Fax: +6082-686376
Email: administrator@sccs.org.my
Miri Office
Lot 1585, Taman Lopang Jaya,
98000, Miri
Email: nr@sccs.org.my
Operating hours:
8.00am-5:00pm (Monday- Friday)
8.00-12.00pm (Saturday)
Sarawak Children's Cancer Society Registration No: PPM 001-13-26112001