In conjunction with International Childhood Cancer Awareness Month in September, Sarawak Children's Cancer Society is launching a new series of customizable gifts, inspired by things that make our little fighters happy! Shop now at Lazada (Official Partner – The Present) at bit.ly/SCCScharitymerchandise
Grab your copy of "The Girl at Heaven's Stairs" today, a beautiful story about a young girl and her journey with childhood cancer, based on the true story of one of our own little angels.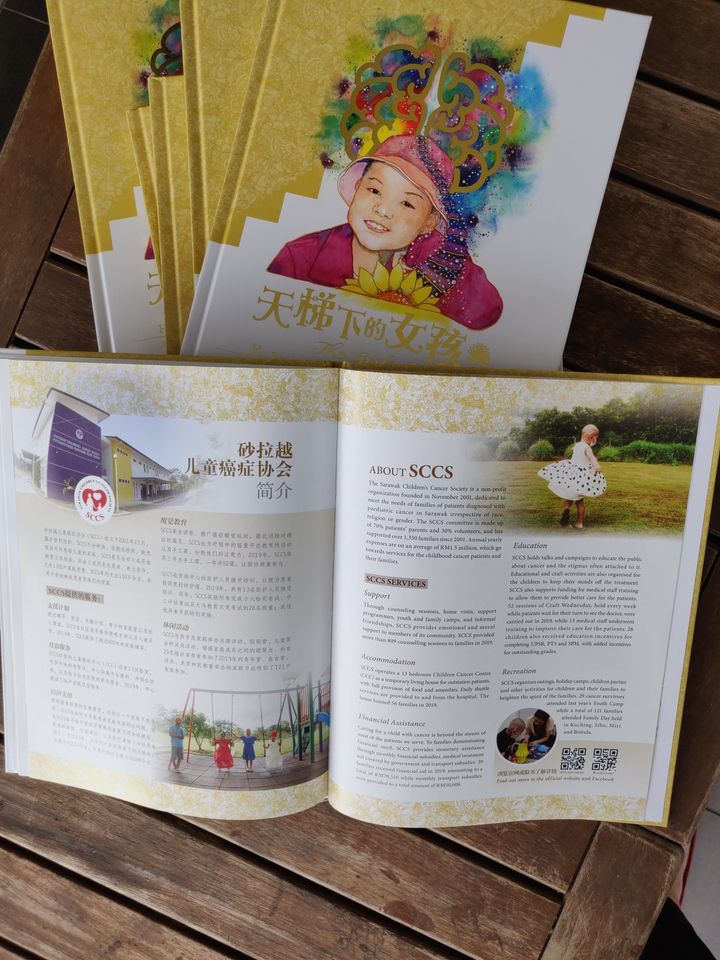 As shared by her father :
出版这本《天梯下的女孩》可说是机缘巧合和上帝的眷顾……
在一次偶然的机会中认识了水英和阿米,她们俩很落力地愿意把慈恩的见证集《背十字架的女孩》以绘本方式来呈现一个患癌病童的生命历程。
我们希望这是一本除了写实作品;同时也可把儿童癌症的相关资讯带出来,让更多的人了解到有关儿童癌症!
这是为何我们坚持要把儿童癌症的资讯和 SCCS 的简介加入在绘本的背页;盼望借着这绘本可以唤醒更多人对儿童癌症的关注,付出更多的爱心来关怀这些癌童。
愿上帝大大使用这绘本,成为更多人的祝福!
You can purchase a copy of this meaningful tale at RM34 per book, by filling in the order form here – https://forms.gle/KSPzgtkzgdisG4Pt5
Kindly contact us at events@sccs.org.my for bulk purchases.