Want to Go Bald? Here's How…
Step 1: Pick up a pledge card here.
Step 2: Raise funds from your friends and family in support of you going bald.
Raising funds online: Set up an account at peoplegiving.org, and choose SCCS as the beneficiary, and Go Bald as your project name.
Donation via Cash/ Cheques: Any donation above RM500 should be made in Cheque to Sarawak Children's Cancer Society
Donation via bank in: Get a copy of the bank-in slip with your pledge card and the donor info. Donation can be made to Sarawak Children's Cancer Society Maybank account at 561257000858
Step 3. Return the pledge card to the Go Bald Booth as per event info, register as a shavee and pick up your receipts and shaving pass.
With a minimum donation of RM 50, you can register to Go Bald. (Check out our Go Bald Facebook Page for the latest updates on our events. To find out more on the actual day program, please visit our event schedule.)
Step 4. Bring your shaving pass, come during your allocated time slot, and Go Bald!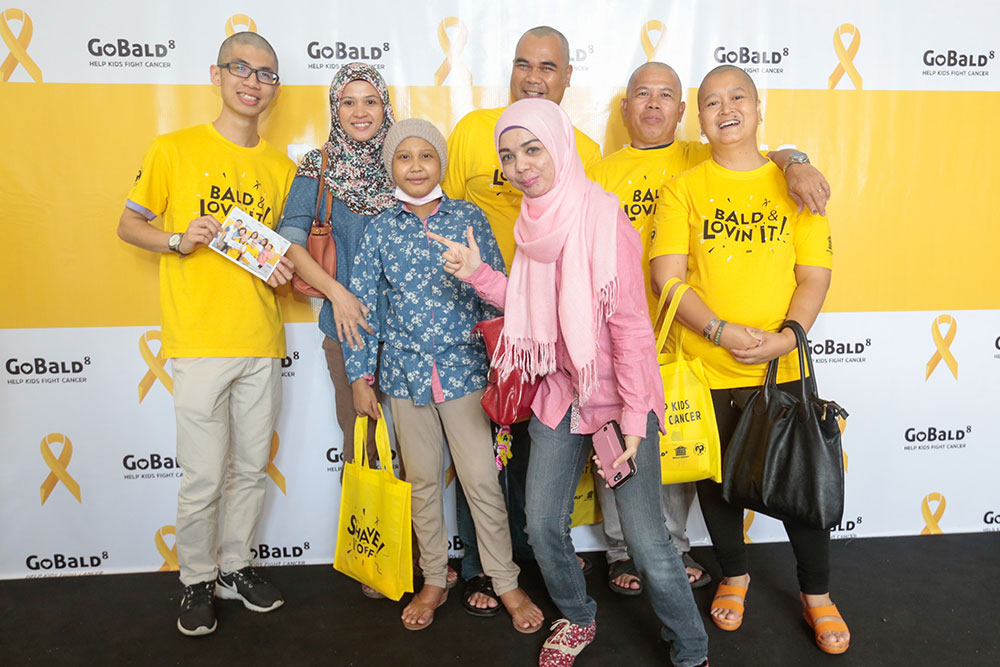 (Applies to Miri and Kuching Main event only)
Step 1: A minimum of 10 shavee and maximum of 24 is required to form a group
Step 2: Register as a group here
Step 3. Upon successful registration, our Go Bald crew will be in touch with you
Step 4. Group shave sign ups must be completed latest by 15 April 2019 for logistic planning.
Step 5. Group coordinators can contact Genevieve – events@sccs.org.my for handover of donation cards between 15 – 20 April 2019 ( Monday to Friday)
Step 6. Group coordinators will need to submit Parental Consent Form (for participants under 18 years old)
Please note that in the event that the minimum number of participants is not fulfilled, SCCS reserves the right to transfer the registered group shavees to the individual category and assign them to the next available slot.
UPCOMING EVENT!
Go Bald 2019
Contact us to find out how you can be a part of this meaningful event.
Kuching Office
Lot 5493, Lorong 15,
Taman Desa Wira, Jalan Batu Kawa,
93250 Kuching, Sarawak
Tel: +6082-686276 Fax: +6082-686376
Email: administrator@sccs.org.my
Miri Office
Lot 1585, Taman Lopang Jaya,
98000, Miri
Email: nr@sccs.org.my
Operating hours:
8.00am-5:00pm (Monday- Friday)
8.00-12.00pm (Saturday)
Sarawak Children's Cancer Society Registration No: PPM 001-13-26112001