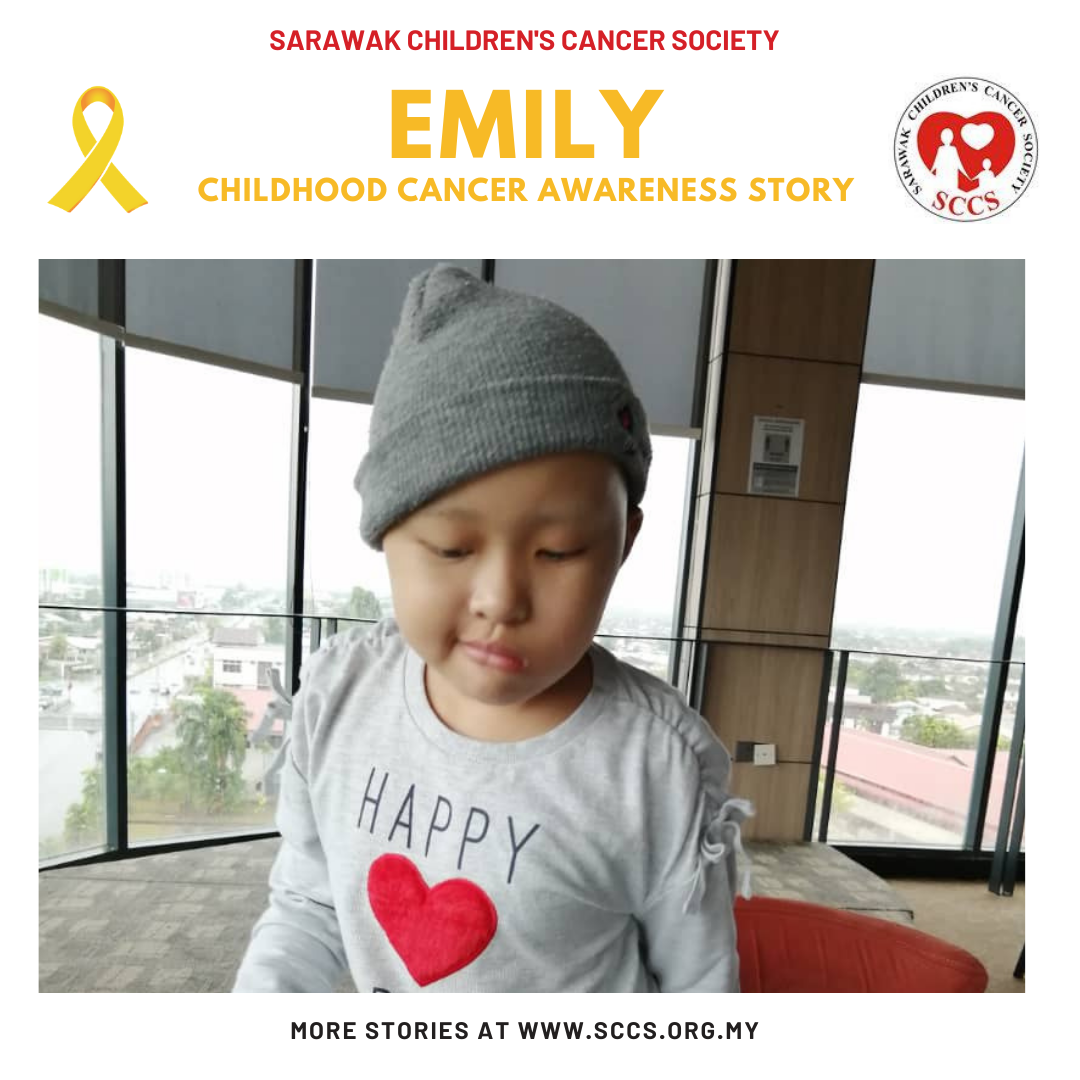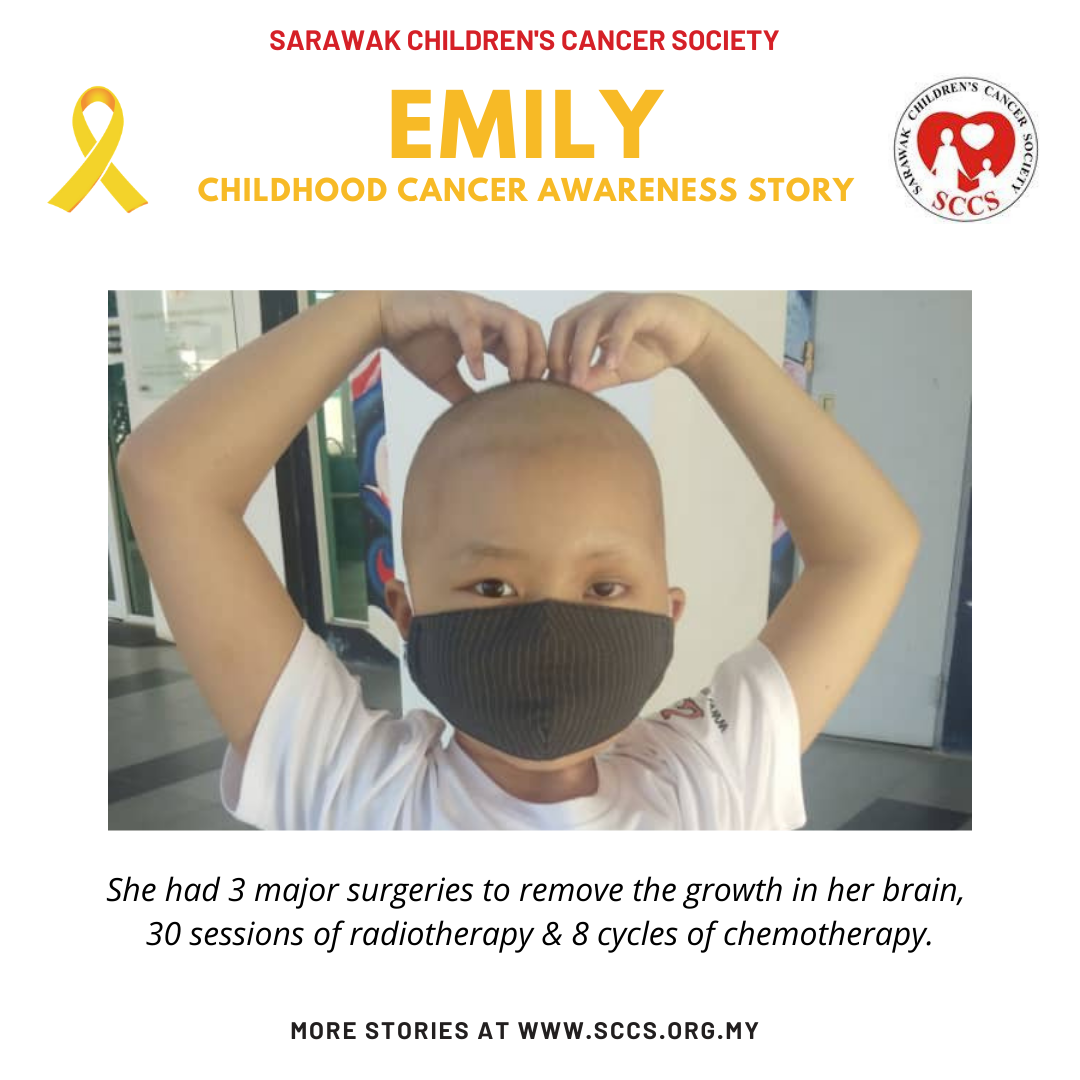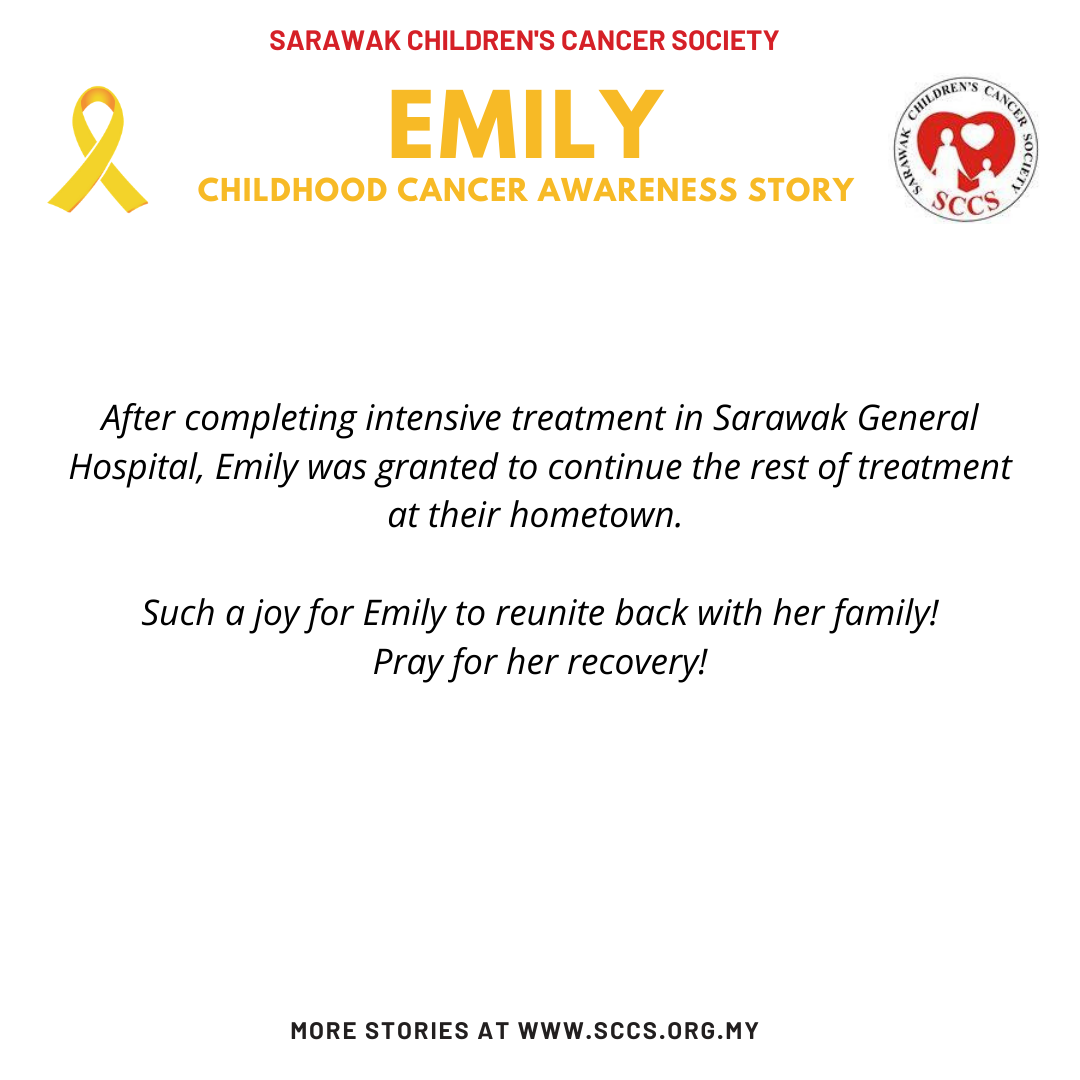 We need your help and everyone's help to support them. We need to show them that we all have their back and is doing our part in their journey of fighting childhood cancer.
You can help by either contributing financially to our cause, or to take part in our efforts to support them. Of course, it would be best if you can do both!
23 September 2020 ·
Yii Pei Lang or Emily was diagnosed with brain cancer when she was 9 years old. Going to the hospital became a regular routine since then as she went for 3 major surgeries to remove the growth in her brain, 30 sessions of radiotherapy & 8 cycles of chemotherapy. For a child going through these treatments at such a young age (in a span of almost a year), Emily was indeed a strong little fighter. Her determination gave her mother the strength who took care of Emily full-time.
The biggest challenge for them was to be away from their family in Sibu for a very long time, especially when the pandemic hit the country and movement control order was imposed. After completing intensive treatment in Sarawak General Hospital, Emily was granted to continue the rest of treatment at their hometown. Such a joy for Emily to reunite back with her family and let's pray for her recovery!
Compiled by Cikgu Kai Syn