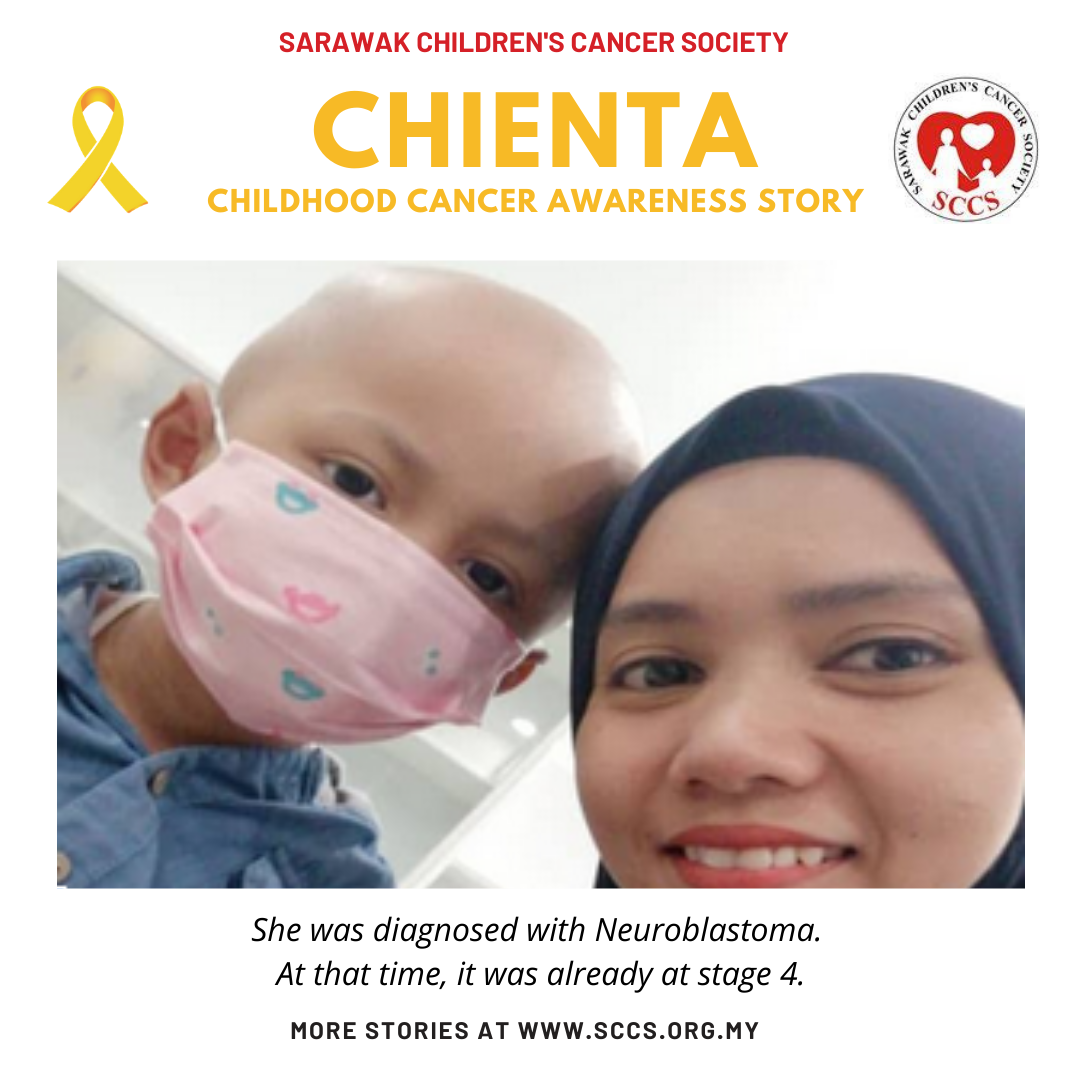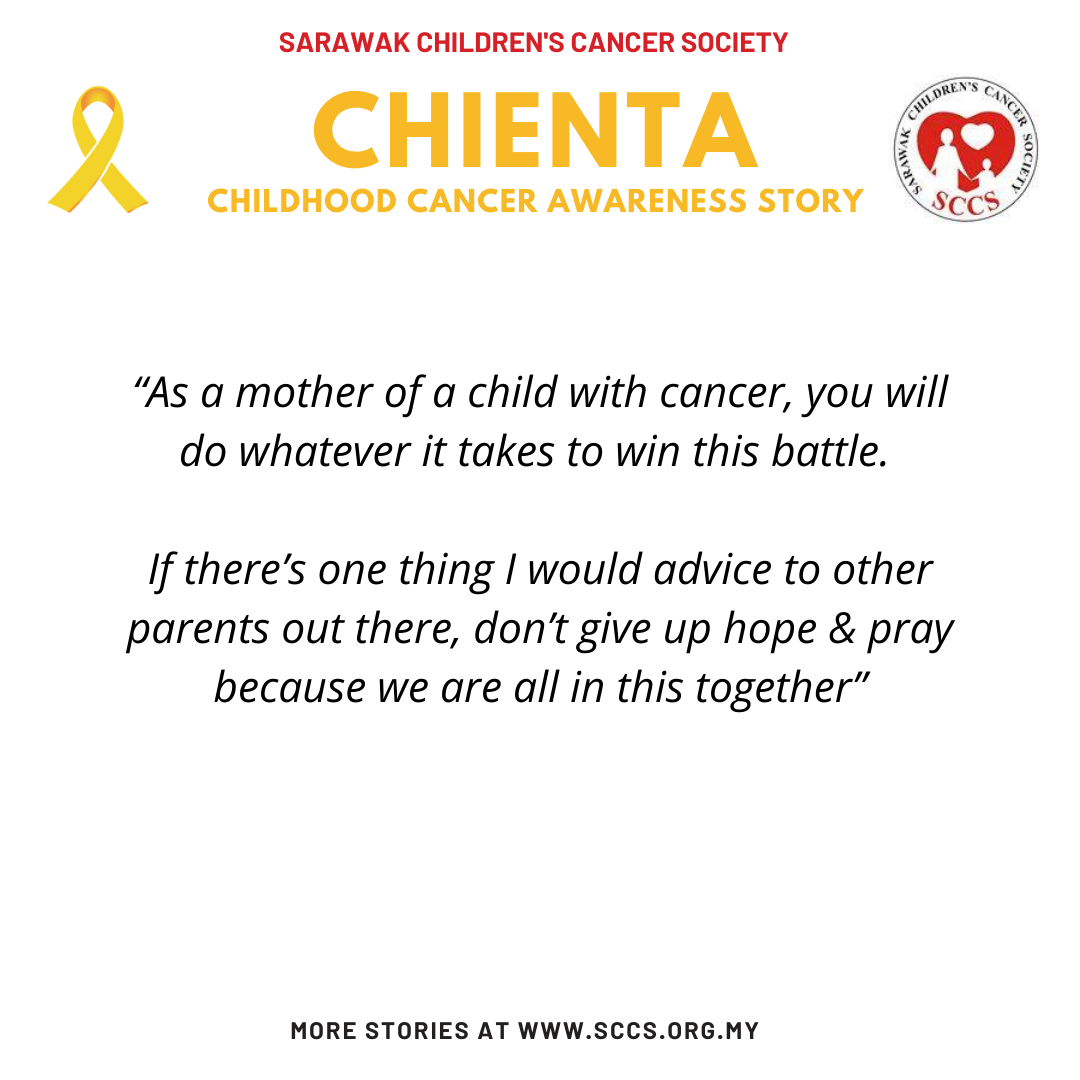 We need your help and everyone's help to support them. We need to show them that we all have their back and is doing our part in their journey of fighting childhood cancer.
You can help by either contributing financially to our cause, or to take part in our efforts to support them. Of course, it would be best if you can do both!
3 September 2020 ·
A swollen, painful neck, and pain in her hands – that was the beginning of Chienta's journey. She was referred from Sibu Hospital to Sarawak General Hospital in Kuching in late May 2019, where she was officially diagnosed with Neuroblastoma Stage 4. Tears fell and the room filled with sadness, as her parents struggled to come to terms with the fact that their daughter had cancer. And so chemotherapy began because the cancer had spread to other parts of the body. Chienta's mother worked as a nurse at that time and so she requested to be temporarily relocated to Kuching to take care of Chienta for the next 3 months while the husband took care of the rest of the family.
Throughout this tough journey, SCCS was there to ease their burden; from financial aid, emotional support to being able to stay at halfway home and transport arrangements being made to ensure Chienta won't miss her appointments. Chienta's mother recalled that every time she felt sad or demotivated, she would reach out to the SCCS Support Services Team and she would feel more comfort, knowing that they were not alone. She also remembers the times where they stayed at the SCCS halfway home every time Chienta was discharged; such a wonderful place especially for families who were not from Kuching and couldn't afford to stay elsewhere.
"As a mother of a child with cancer, you will do whatever it takes to win this battle. If there's one thing I would advise other parents out there who are going through this journey, it is to not give up hope, and pray, because we are all in this together"