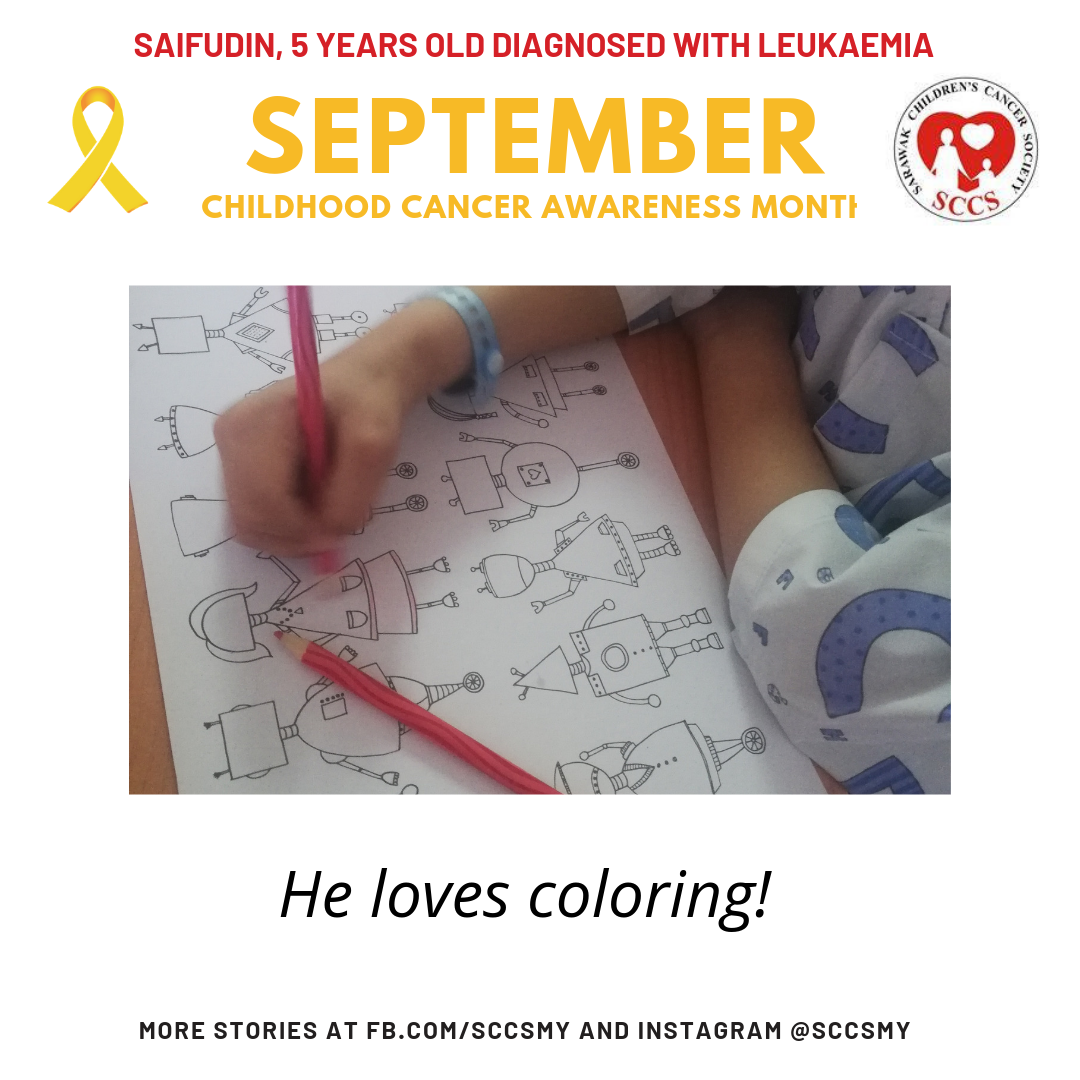 We need your help and everyone's help to support them. We need to show them that we all have their back and is doing our part in their journey of fighting childhood cancer.
You can help by either contributing financially to our cause, or to take part in our efforts to support them. Of course, it would be best if you can do both!
2 September 2019 ·
[September Is Childhood Cancer Awareness Month]
Saifudin, currently 5 years old is diagnosed with Pre B Cell Acute Lymphoblastic Leukaemia and receiving treatment in Sarawak General Hospital. He's a very sweet and smart kid who excels in pre-school. He loves coloring and also loves KFC (who doesn't love KFC?). His dream is to become a policeman, such a noble heart the kid has.
The family has been very patient in dealing with childhood cancer despite the mother having to take care of him full-time in Kuching, leaving her 2 kids behind at the village. But she is grateful for SCCS for being there with them upon first diagnosis of Saifudin, based on common symptoms that we often share on this page, in our awareness posts. It's one thing to raise a child, but having to go through such obstacle at such a young age, only they know the struggle. But they don't have to go through it alone.