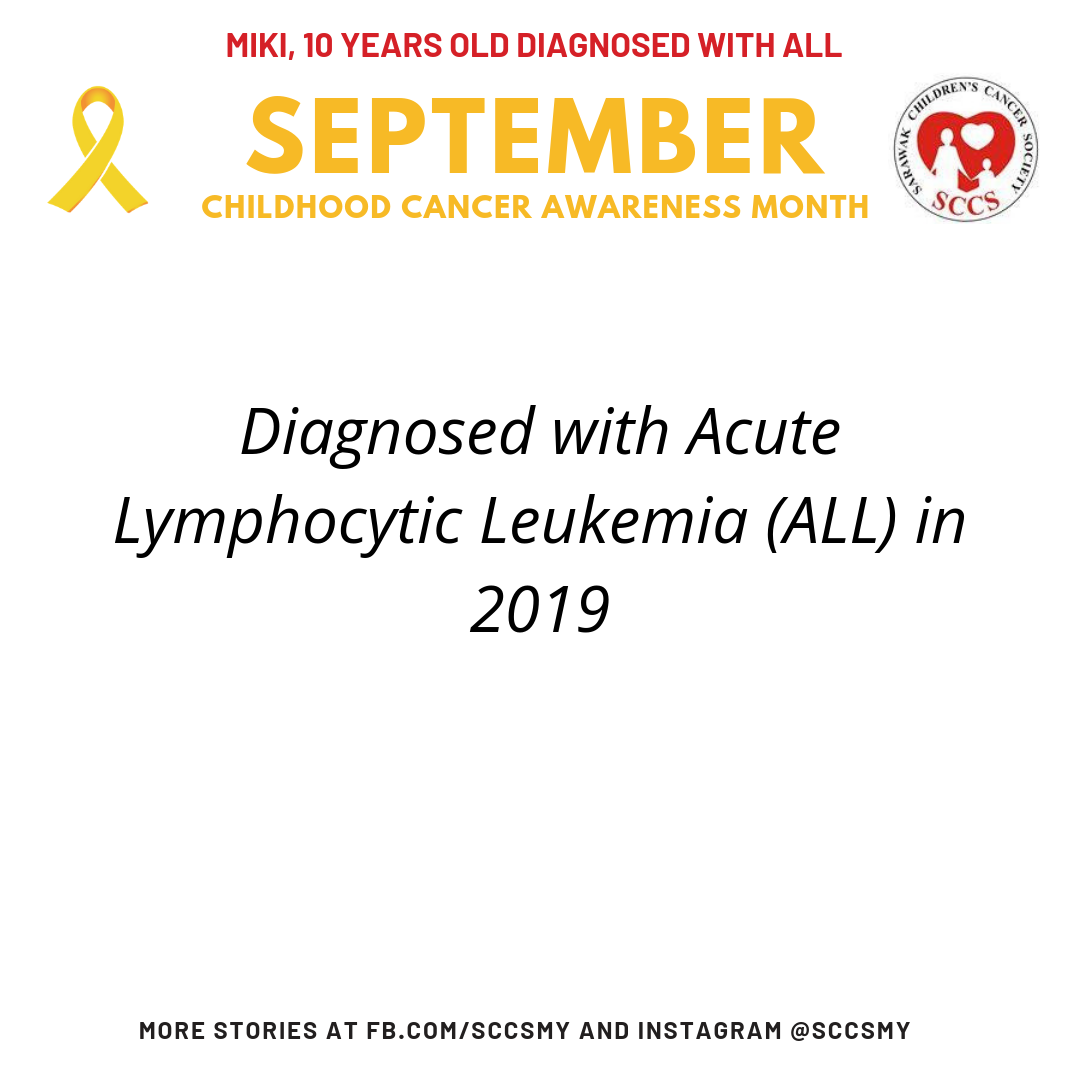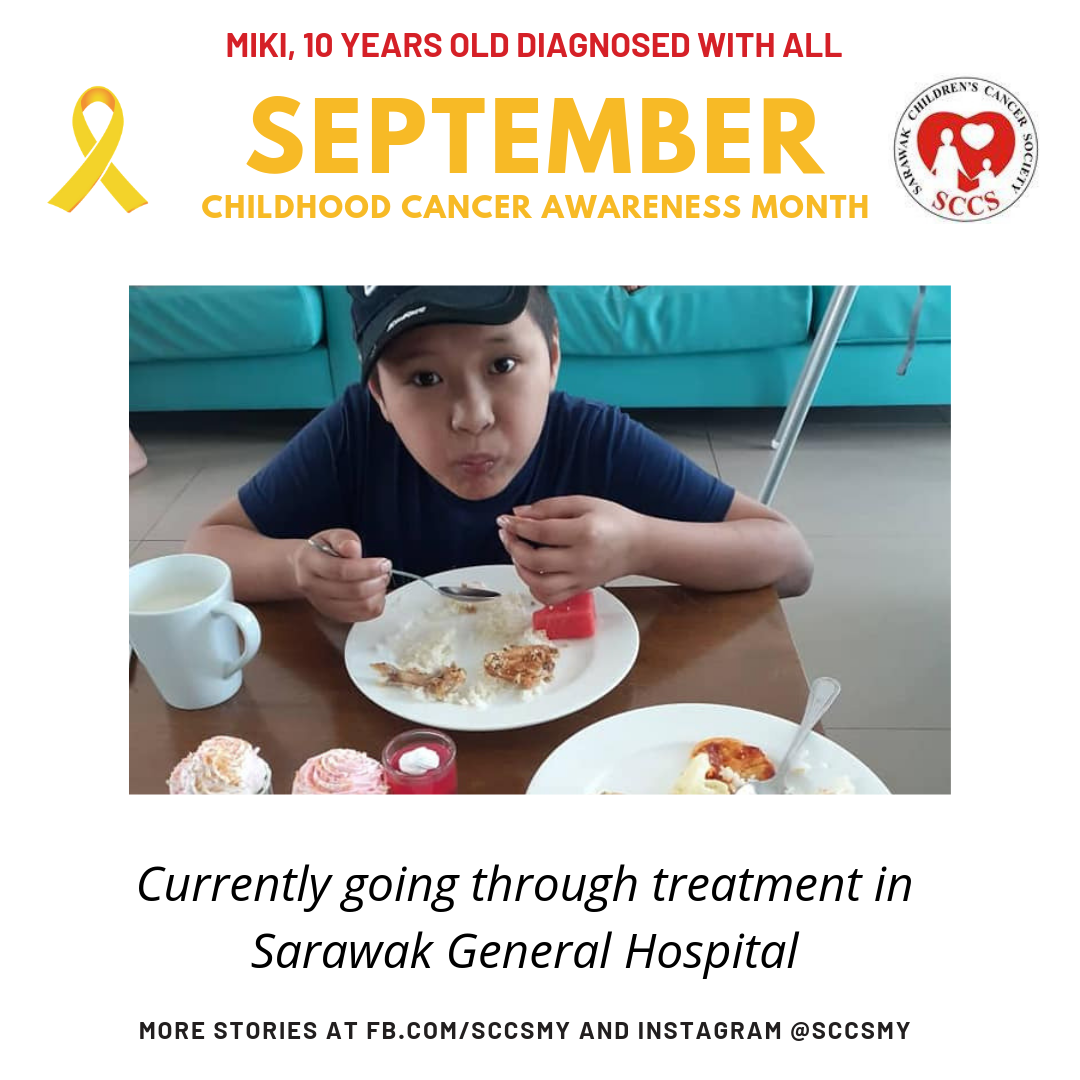 We need your help and everyone's help to support them. We need to show them that we all have their back and is doing our part in their journey of fighting childhood cancer.
You can help by either contributing financially to our cause, or to take part in our efforts to support them. Of course, it would be best if you can do both!
September Is Childhood Cancer Awareness Month continues with a story from SCCS Family. Melchizedek Betie or known as Miki by his friends here, is from Bintulu. Currently at the age of 10, he is diagnosed with Acute Lymphocytic Leukemia (ALL) on April 2019. He still undergoing treatment and staying at SCSS Halfway Home/Center. Individually, he is pleasantly sociable, outgoing and friendly. He also like to help his mother to cook. (Favorite daily activity of our caretakers here) He hopes that he will be able to recover and return to school and achieve his dream to became a pilot.
Love & light to Miki & family, pray for their recovery in this journey. With the presence of digital medium, it's easier to help & support our little fighters – visit www.sccs.org.my to find out how you can help via volunteering & signing up for Monthly Donation Program.
Story collected by Bibie.