About Go Bald
First launched in 2009, Go Bald is the signature fundraiser for the Sarawak Children's Cancer Society (SCCS). It is the largest and the only head-shaving event that raises funds and spreads awareness of childhood cancer. Every shaven head represents an understanding by an individual of the ordeals that a child with cancer is subjected to.
Through the Go Bald campaign, we aim to:
Raise awareness of childhood cancer in Malaysia
Offer a public demonstration of moral support to cancer patients and their families.
Tell children with cancer that it's ok to be bald
Raise funds to help children with cancer, and their families.
Build a community of support for children with cancer, and their families
All funds raised from the Go Bald campaign contributes to the RM 1.5 million needed annually to run the vital services provided for the children and their families by SCCS.
This year, we hope to encourage at least 1,200 participants to join our cause and raise RM 1 million to aid children and families impacted by cancer.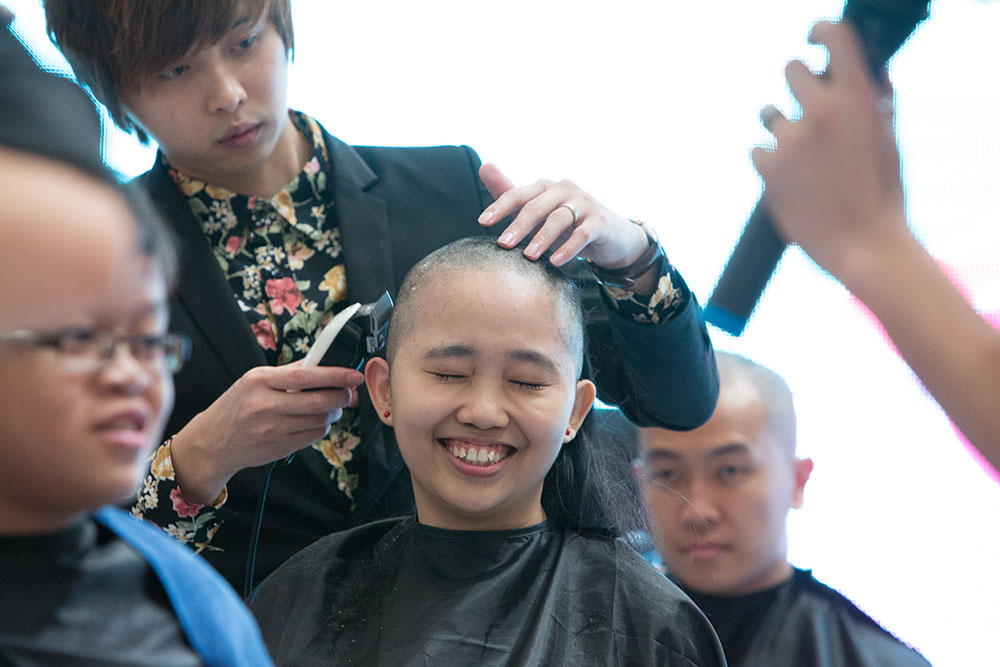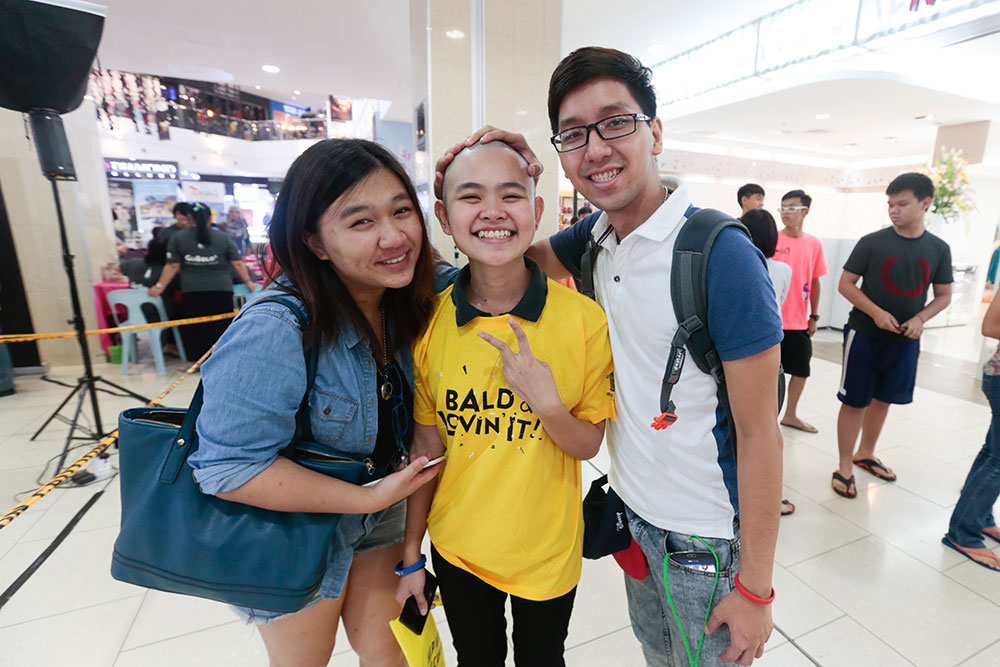 Funds raised from Go Bald will be utilized for the following purposes:
To provide accommodation, food and transportation for outstation patients and their caregivers receiving treatment in Kuching and Miri General Hospital.
To provide financial assistance to needy families with children suffering from childhood cancer.
To provide medical support by way of donation of medical equipment, aid and consumables, and to finance out-of-state transplants that are not provided by the Sarawak General Hospital
To provide emotional support to patient & families
To organize fun outings, monthly birthday celebrations and annual camps for cancer patients and their families
To carry out educational craft activities for children who are undergoing treatment at the ward and boarding at the halfway home
To develop materials on childhood cancer, organize talks to raise awareness about childhood cancer for the public, and educate caregivers on relevant information needed to care for a child battling cancer.
UPCOMING EVENT!
Go Bald 2019
Contact us to find out how you can be a part of this meaningful event.
Kuching Office
Lot 5493, Lorong 15,
Taman Desa Wira, Jalan Batu Kawa,
93250 Kuching, Sarawak
Tel: +6082-686276 Fax: +6082-686376
Email: administrator@sccs.org.my
Miri Office
Lot 1585, Taman Lopang Jaya,
98000, Miri
Email: nr@sccs.org.my
Operating hours:
8.00am-5:00pm (Monday- Friday)
8.00-12.00pm (Saturday)
Sarawak Children's Cancer Society Registration No: PPM 001-13-26112001